Projects
Robinize is SaaS development of an AI-powered SEO content optimization platform created by business and programming strategists to ease the writing process of content creators.
Custom development
About company
Robinize is a SaaS solution built to save time and money for content writers and SEO agencies, by helping their content rank better in Google with the help of AI research. It was launched in late 2021 and was the "product of the day" at Product Hunt in April 2002.

The tool helps you write optimal content for the search queries you want to rank in Google. It automates the process of going through the content of the top-ranking competitors, by automatically analyzing their content with the help of AI, for the purpose of recognizing what the competition has written on a specific topic. 
It then clearly shows you which topics Google favors seeing in your content if you wish to rank for that keyword.
The Challenges
SEO tools are an extremely competitive market, as there seems to be an abundance of them. With that said, most of them seem to be getting more and more complex. 
Robinize was a tool we built for ourselves. We wanted to build something that content writers could use without having to know too much about the competition.
The Solution
If you know which query you want to rank for in Google, Robinize will give you scientific information about what your content needs to cover, in order for you to have a chance of ranking.
To understand what results are most relevant to your query we have a variety of language understanding systems that aim to match the words and concepts in your query with related information in our index. This ranges from systems that understand things like misspellings or synonyms to more advanced AI-based systems like our BERT-based language capabilities that can understand more complex, natural language queries.
Robinize helps clients drive organic traffic to their websites, by handing over the research process to AI.
Being part of ZenDev means having development and marketing support in the house. Robinize had several iterations in a short period due to lean startup methodology, which gave us the first customers and data needed for future scale-up.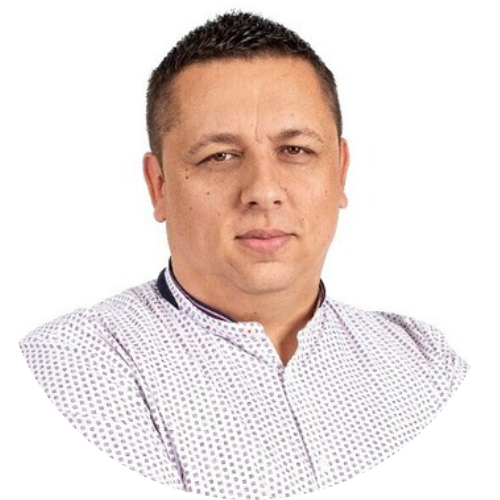 Haris Husejnović
CEO at Robinize
Next in line
Development of a brand new Magento store provided Hidroxa with more space and reliance to concentrate on product lifecycle management itself.